Bridgwater swimming pool plans move closer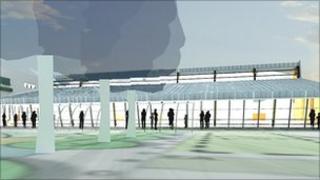 Plans for a new swimming pool in Bridgwater have moved a step closer.
The district council is due to receive a report with the timetable for designing and building the facility at Chilton Trinity Technology College.
Construction work started in September as part of the previous government's Building Schools for the Future scheme.
Opponents of the plans said the proposed location was difficult to access.
They also said people preferred not to have a public pool so close to a school.
Sedgemoor District Council's executive is due to receive a report on 19 January.
It is hoped the planning application for the external design of the pool will go before county councillors in March.