David Heath MP still 'trusts' constituents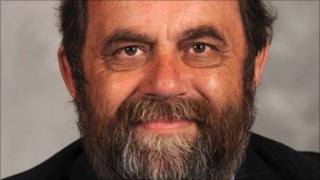 Lib Dem minister David Heath says he will continue to take his constituents on trust despite having been caught out by a national newspaper.
The Somerton and Frome MP was secretly recorded by Daily Telegraph reporters posing as local voters.
He told them George Osborne "had the capacity to get up one's nose" and some Tories were out of touch with voters.
But in a newspaper column, Mr Heath said the comments printed had been selective.
Mr Heath, who is the Deputy Leader of the House, wrote in his weekly column in the Western Gazette that he was not upset about the content of what was published, but about the "sheer dishonesty" of the way he had been treated.
'Told it is naive'
He said two women purporting to be sisters from Frome concerned about their mother visited him in his weekly surgery in Langport.
Mr Heath wrote: "I spent 20 minutes of valuable time with them, carefully explaining policies of the government and listening to their 'concerns', in the process keeping genuine constituents with real problems waiting."
Mr Heath added that the comments were taken out of context, were not something he had not previously said in public and that his comments praising the coalition were not published.
He added: "I am told it is naive not to check they were who they say they are. Sorry, I'm afraid I am still prepared to take my constituents on trust."
A spokesperson for The Daily Telegraph said: "There is a clear public interest in The Daily Telegraph publishing this story."
The paper's deputy editor Benedict Brogan previously said that constituency surgeries were "hardly confessionals" and that MPs should take more care over what they said.