Preferred Yeovil Sport Zone sites revealed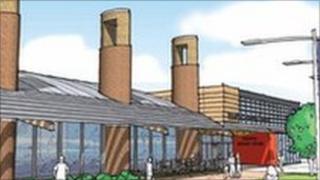 Two sites have been identified as being possible places for a new multi-million pound sports complex in Yeovil.
After a public consultation, a report recommended Brimsmore Key Site and Bunford from seven possible sites.
The £21m leisure facility would include a 50 metre swimming pool, gym, indoor tennis centre and climbing centre.
Yeovil Recreation Ground had been the favoured location but South Somerset councillors decided in February 2009 it was not a suitable site.
The Brimsmore Key Site currently has outline planning permission for around 830 homes, shops, a primary school and other facilities along the edge of Thorne Lane.
The Bunford site, which is the land next to Bunford Hill and along the Western Relief Road, has planning permission as a business park.
The project, if progressed, would be phased and paid for in part by local developers and external grants.