Man who filmed colleagues on toilet in Yeovil sentenced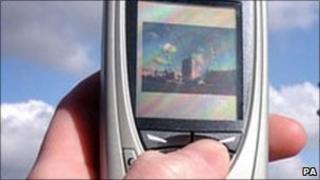 A trainee quantity surveyor who used a hidden camera phone to film female colleagues using the toilet where he worked has been spared a jail sentence.
Joshua Drummond, 20, hid the phone in the suspended ceiling directly above a cubicle to record female colleagues at DR Jones, in Yeovil, magistrates heard.
Drummond, of Cavalier Way, pleaded guilty to seven counts of voyeurism.
He was given a three-year community order and told to attend a sex offenders rehabilitation programme.
Seven clips
The court heard that after women workers had used the toilet cubicle Drummond would return and play back the footage for his own sexual gratification.
Christine Hart, prosecuting, said: "One of the female employees at the building firm discovered the mobile phone which had been secreted in the suspended ceiling above the female toilets.
"She looked up and saw it was recording using a video function and would film female employees using the toilet.
"She took it to her boss and they identified it as belonging to Drummond."
The police were called and they found a total of seven clips showing a number of women using the toilet between 15 February and 5 March.
In interview, Drummond said that at first he had recorded the women using the toilet because he was bored but accepted he derived sexual gratification from it.
Letter of apology
He told police: "I hate myself. I cannot believe how much I have hurt my colleagues, they cannot hate me as much as I hate myself.
"I cannot look my mum in the eye because she hates me that much."
Neil Priest, for Drummond, said his client had lost his job and wasted three years of training
He said he had written a formal letter of apology to his former colleagues.
"He has already suffered considerably as a result of this case," he said.
Drummond was placed on the sex offenders register for five years and ordered to pay £85 prosecution costs.
South Somerset magistrates told him the offences were so serious a custodial sentence could have been imposed.