Wells MP Tessa Munt cleared of council tax fraud claims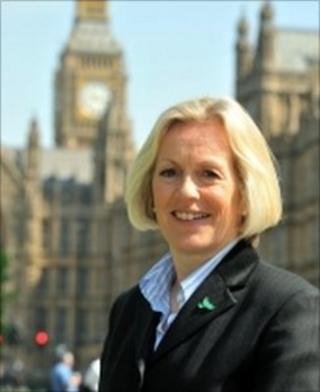 Wells MP Tessa Munt has been cleared of allegations of falsely claiming a single occupier council tax discount.
The Lib Dem has always denied any wrongdoing over newspaper allegations she had friends living with her.
She said friends stayed with her nine nights over 10 months and were only registered to vote at her home near Highbridge.
Sedgemoor District Council confirmed there were no criminal actions was on-going or pending by investigators.
The authority, which said it did not comment on individual cases, has previously confirmed it was investigating the claims against Ms Munt.
It said it had now concluded investigation into 749 irregularities on council tax claims across Sedgemoor.
Dave Churchill, the council's revenues service manager said: "Where incorrect or fraudulent claims are made the council will seek to recover the amounts due and will take the appropriate civil or criminal action on each case to achieve this.
"Currently, we have no criminal actions on-going or pending in regard to single person discount."
A spokesman for Ms Munt said the MP had always maintained she had not broken the law.