Wells MP Tessa Munt denies false council tax claim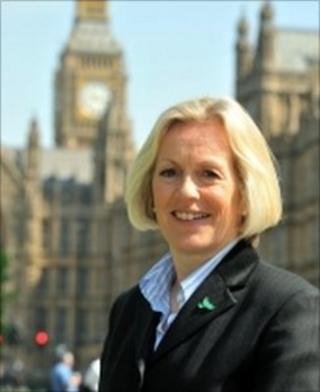 Wells MP Tessa Munt has denied any wrongdoing after a national newspaper reported allegations that she falsely claimed a council tax discount.
It is alleged that the Liberal Democrat MP was sharing her home with broadcaster Andy Kershaw and a GP while claiming the discount for living alone.
Ms Munt said: "Neither of these two people were living with me."
She said she was co-operating with an investigation by Sedgemoor District Council.
A council spokeswoman said she could not comment on individual cases.
She said the council was currently reviewing 749 irregularities across Sedgemoor which had shown up during an audit.
Ms Munt said that the Mail on Sunday newspaper had "muddled the difference between council tax and electoral registration".
She said both Mr Kershaw and the GP, John Laband, were registered to vote at her address as they did not have homes in the UK, but they were not physically living there.
'Right to investigate'
Ms Munt said she had not seen either of them since 2008 and that Mr Kershaw lived on the Isle of Man and Mr Laband lived on a boat.
"If you leave the UK you're entitled to vote in the UK for another 15 years, so your vote has to be registered somewhere," she said. "If you don't have a fixed home you can also register to vote somewhere."
Ms Munt said Mr Kershaw had visited her in 2008 and left his dog with her for eight weeks while he went to see other friends in the South West.
She said Mr Laband stayed with her for "a few months" and that she had informed the council of that.
But Ms Munt said it was "quite right" that the council should investigate her.
Mrs Munt said: "When we all send in our electoral registration they must compare the database they have of people who are registered to vote with the council tax database and if there are anomalies they are absolutely right to investigate.
"I've co-operated with them all along."
'No police investigation'
The council spokeswoman said: "The Audit Commission carried out a regular annual data comparison exercise in mid-October, 2009.
"This data comparison exercise looks at various confidential personal information held by the council within its different, separate IT systems.
"This exercise showed 749 irregularities across Sedgemoor. These are being reviewed at present. Upon conclusion of this review, appropriate action will be taken where necessary."
Avon and Somerset Police said they were not investigating.
A police spokesman said: "The local council has contacted us twice on this matter and each time we have made it clear that this is not an issue for the police.
"There is no police investigation. It falls within the remit of the local council and any further action is a matter for them."