New therapy pool opens at Shropshire children's hospice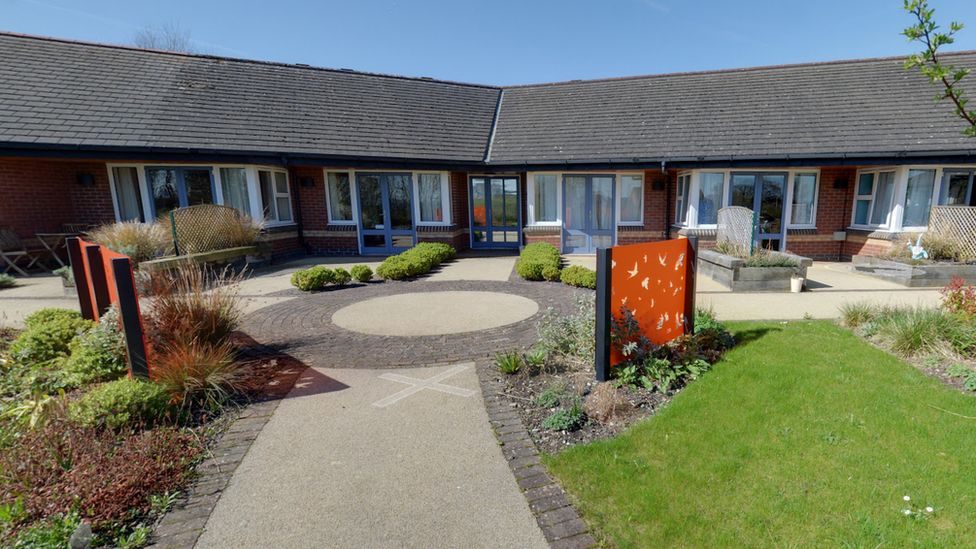 A new hydrotherapy pool to help seriously ill children as part of their treatment is to open at a hospice after major refurbishment works.
The original pool at Hope House Children's Hospice in Shropshire shut in March 2020 after failing machinery required urgent work.
The replacement has new sensory equipment as well as changing areas.
Aquatic therapy for the children with acute conditions is a "highlight of their week", the hospice said.
The hospice began to fundraise for the work before the pandemic and received donations from 19 NHS Trusts and local organisations which the hospice said it was "indebted" to.
"We offer many therapies for the children, but aquatic therapy, which makes use of the natural buoyancy, heat and resistance of the water is often the highlight of the hospice stay," said physiotherapist Esme Turner.
"Seeing a child who is usually uncomfortable in their wheelchair due to muscle spasms smile and look relaxed in the water is so inspiring," she said.
"You can really see the difference that is being made to their wellbeing and comfort."
The charity's hospices provide specialist nursing care and support to more than 750 children and their families in Shropshire, Cheshire and North and Mid Wales.
Related Internet Links
The BBC is not responsible for the content of external sites.