Alderford swimming lake closed after algae found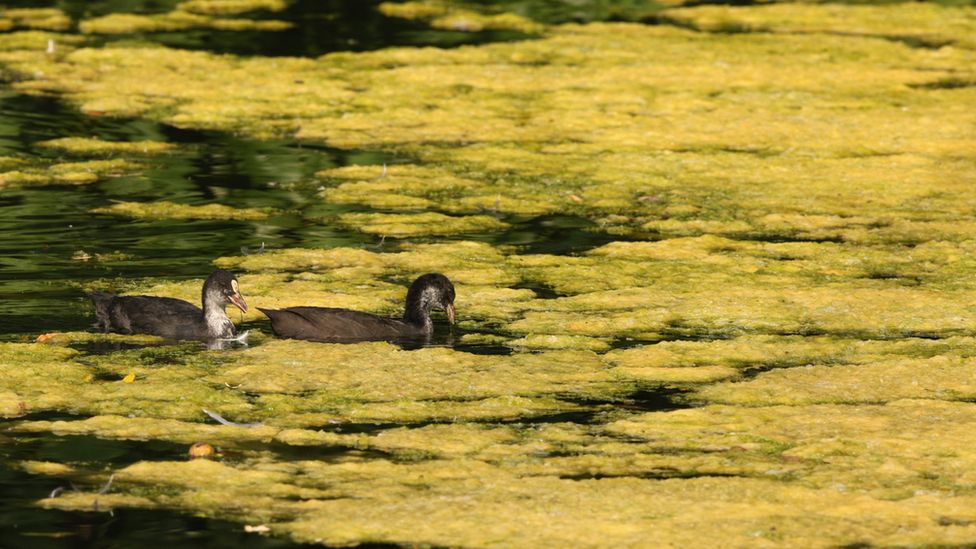 An outdoor swimming lake has been forced to close temporarily because of algae on the water.
Alderford Lake, near Whitchurch, Shropshire, said algae blooms like this are not uncommon, but tests showed the water quality fell below safety standards.
The venue hopes to reopen the lake, which includes an inflatable obstacle course, next week.
The Lakeside Kitchen, walks, escape islands and play area remain open.
Alderford said it tested the water regularly for bacteria and algae and most algae blooms were harmless.
Warm weather can cause algae to grow thicker and faster and it said more tests would be carried out next week.
The venue asked people who used the lake over the last few days to seek medical advice if they felt unwell.
It also asked visitors to keep their dogs on leads and away from the water.
Alderford said it was contacting people with bookings.
Related Internet Links
The BBC is not responsible for the content of external sites.