Councillor defends disruptive Craven Arms roadworks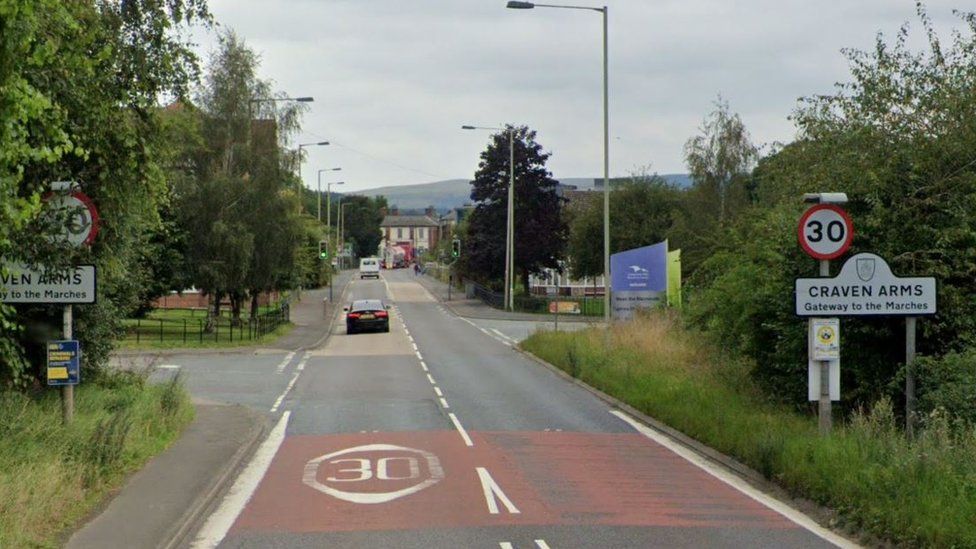 A councillor has defended road works which locals have complained make it hard for carers to access clients.
The B4368 in Craven Arms is closed for resurfacing and National Highways is carrying out work on the A49.
Multiple diversions have been in place for more than a month and residents branded the disruption "a nightmare".
However local councillor David Evans said the council had "done the right thing" by trying to sort the roads to prevent pot holes.
"I know it causes inconvenience, it causes inconvenience for businesses but what do we do? Do we carry on leaving the pot holes and getting complaints or do something about it?" he said.
"I think we've done the right thing by doing something about it. It causes disruption but it's only a short while in your life when you think pot holes have been going for years."
Addressing concerns about access for carers, Mr Evans insisted measures were in place to ensure they were let through any closures if needed.
National Highways said it had limited disruption as much as possible.
"Safety is always our priority and we have made sure that resident access in and out of properties is maintained at all times," a spokesperson said.
"We have tried to limit disruption as much as possible including access for the emergency services."
Related Internet Links
The BBC is not responsible for the content of external sites.