Volunteers record new insect species at Bridgnorth nature reserve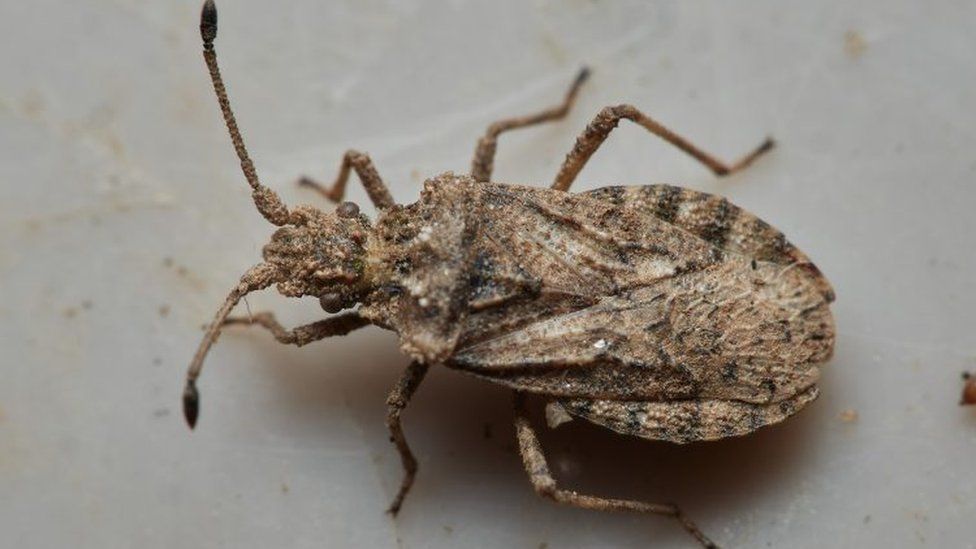 Volunteer wildlife enthusiasts have recorded a new species of insect at a nature reserve.
Named the Fallen's Leatherbug, it was discovered at the Eardington Nature Reserve, near Bridgnorth in Shropshire, last month.
It was found by volunteer wildlife recorders from the Joy of Wildlife group during survey work.
Experts said it was the first time the bug, normally found near the coast, had been recorded in Shropshire.
Keith Fowler, from the group, said one had been recorded in Worcester after being found in dredged river sand.
"How did it make the hop to Eardington?" he said. "I have no idea, but they do have wings.
"Let us hope several made the journey and a colony becomes established."
Shropshire Council is now supporting the Friends of Eardington Nature Reserve to manage the site and protect the Leatherbug's habitat.
Ian Nellins, from the local authority, described it as "an exciting discovery" and thanked the volunteers for sharing their expertise.
"We are grateful that they are willing to share their time and knowledge by carrying out such surveys at our country parks and open spaces," he said.
Related Internet Links
The BBC is not responsible for the content of external sites.