Walking football in Ellesmere helping players' mental health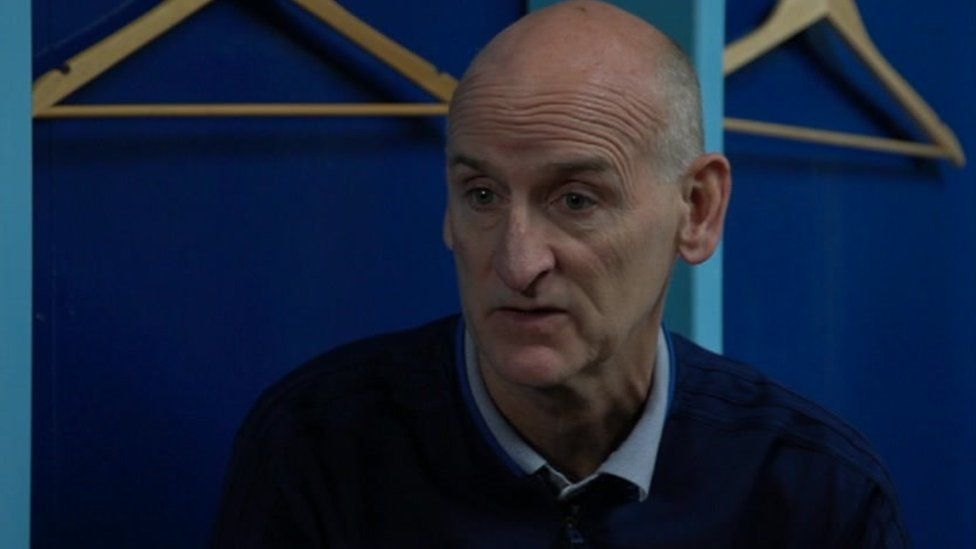 A walking football club isn't just improving players physical health, it is helping their mental health too.
The team at Ellesmere Rangers in Shropshire has been running for four years and encourages players to share their experiences among one another.
Nick McCoy lost his father recently and said he had found comfort in talking to his teammates during their breaks.
He said his team had shared similar issues and feelings with him, which also helped.
"It's definitely made it easier - the relationship you've got with people who are familiar with yourself," he added.
Although this week is Mental Health Awareness week, the team said it is a conversation they have all year round.
Rob McBride said when he plays walking football, it "absolutely lifts you" and "you go away in a different head space".
David Carr, a farmer, said many people in the rural communities struggle with opening up.
"It's very easy to hide it. People try and put things to the back of their mind as they see it as possibly being a bit weak if they open up about mental health issues," he said.
The conversations are continued off the pitch, when the team sits down for a "laugh and a beer".
Related Internet Links
The BBC is not responsible for the content of external sites.