Cat allowed to roam Telford restaurant's kitchen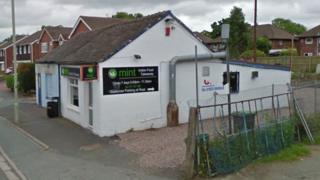 A cat was allowed to roam a restaurant kitchen and storage areas and its litter tray was placed close to where food was prepared, a court has heard.
Staff at Indian restaurant Mint, in Telford, had nowhere to wash their hands as there was no hot running water in staff toilets sink.
The hand basin in the kitchen was used to store dirty utensils.
Mint Limited, in Trench Road, has admitted four charges relating to breaches of food hygiene.
The firm will be sentenced at Shrewsbury Crown Court at a later date.
Inspectors visited the business in February this year.
They found the floor covering in the kitchen was dirty and in such poor repair it was not easy to clean; the ceiling in the kitchen was also dirty and damaged and dirty clothing was placed on top of a refrigerator
The company were then charged with allowing access by a domestic animal, failure to ensure food premises was clean and well maintained, failure to ensure articles, fittings and equipment were clean and disinfected and failure to provide facilities for staff to wash and dry hands.