Derek Whyteside 'murdered' by boy with cricket bat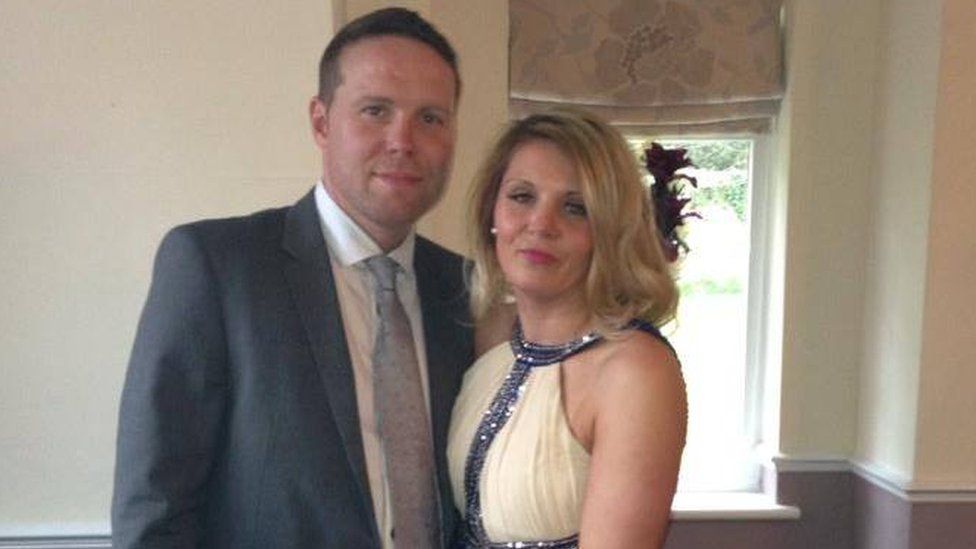 A stepfather looking for two stolen bikes was murdered by a 16-year-old armed with a cricket bat, a jury has heard.
The teenager "crept up behind" Derek Whyteside in Telford, Shropshire, attacking him with a full swing of the bat, Stafford Crown Court was told.
Mr Whyteside, 42, suffered a skull fracture and died two days later.
The accused denies murder. Two men, aged 41 and 39, previously admitted a charge of affray.
Prosecutor Kevin Hegarty QC told jurors Mr Whyteside was attacked in Withywood Drive, Malinslee, on 18 June.
"He was looking for two stolen bicycles and also he was looking for those responsible for stealing them," Mr Hegarty said.
"Whilst he was there, he was struck across the back of the head with a bat. The impact fractured his skull and the fracture extended into his right eye socket.
"Before he could take another step, he then collapsed on the ground."
The teenager, who cannot be named due to his age, "gave Derek Whyteside no chance to take any action to defend himself, to get away or to evade the blow", Mr Hegarty said.
Mr Whyteside's head struck the ground as he landed, Mr Hegarty alleged, causing him another fracture.
He was then attacked by two men, the court was told.
The teenager was arrested and told police he had acted in self-defence, the court heard.
Jurors were told that Mr Whyteside, of Chesterfield Road, Dawley, was seen carrying a knuckle-duster as he looked for the children's bicycles, which had been taken from outside his home earlier the same day.
William Owens, 41, and Gareth Edward Owens, 39, both of Boulton Grange in Randlay, have each admitted a charge of affray.
Related Internet Links
The BBC is not responsible for the content of external sites.