No fall in stillbirths at Shropshire hospital trust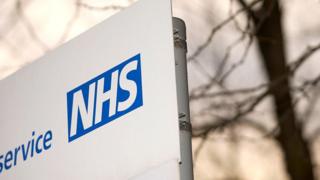 There has been no fall in the stillbirth rate despite changes at a hospital trust, a report has found.
Shrewsbury and Telford Hospital NHS Trust ordered a review of maternity services following concerns over numbers of baby deaths.
Reports by the Royal College of Obstetricians and Gynaecologists (RCOG) say improvements have been made but have not reduced the stillbirth rate.
The hospital said providing the best care for women remains a "priority".
In April 2017, the Health and Social Care Secretary Jeremy Hunt ordered NHS Improvement to conduct an independent review following seven avoidable deaths at the trust between September 2014 and May 2016.
That review is ongoing.
A team of RCOG assessors visited the hospital trust in July 2017 where they reviewed records of three serious incidents and interviewed staff and families.
They made a series of recommendations, including calling on the trust to create action plans to address the "higher than average" perinatal mortality rates - numbers of still births and deaths of babies within seven days of birth.
The trust was also recommended to monitor areas, including the transfer of mothers from the consultant-led services to midwife-led ones, and neonatal staffing issues - something it was already looking into.
In a follow-up review in April, the RCOG found all recommendations had been addressed, but the rate of stillbirths had not fallen, though work is continuing by the service to reduce it.
Mr Edward Morris, from the RCOG, said: "We hope these recommendations are constructive and help the trust to improve care provided to women and their babies."
Sarah Jamieson, head of midwifery at the hospitals trust, said: "We are committed to continuing our learning and providing the very best care for women and families and this remains our priority."