Charges dropped in Eloise Parry DNP death case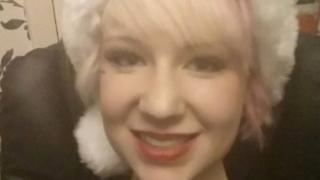 Manslaughter charges have been dropped against two people on trial over the death of a student who bought a toxic slimming aid online.
Eloise Parry, 21, from Shrewsbury, died in April 2015 after taking eight diet pills containing dinitrophenol (DNP).
Albert Huynh, 33, Bernard Rebelo, 30, and Mary Roberts, 32, each denied two counts of manslaughter.
Mr Huynh and Ms Roberts have now been formally found not guilty of the charge.
A judge at at Inner London Crown Court ruled there was insufficient evidence the pair were involved in selling DNP.
They were also cleared of supplying an unsafe food supplement containing DNP between February 2014 and February 2016.
The jury had previously been told that DNP is a highly toxic substance when ingested, inhaled or absorbed through the skin.
It causes weight loss by burning fat and carbohydrates, in turn causing energy to be converted into heat.
Miss Parry had mental health problems as a teenager and was diagnosed with bulimia and a borderline personality disorder, the court heard.
Ms Roberts, from Gosport in Hampshire, faces a remaining count of money laundering after allegedly transferring £20,000 for Mr Rebelo.
Mr Rebelo, also from Gosport, still faces two counts of manslaughter and one of supplying an unsafe food supplement, all of which he denies.
Mr Huynh, from Northolt, north west London, was discharged.