Eloise Parry: Student 'looked defeated' before death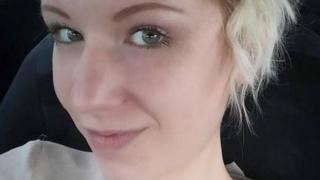 A bulimic student who died after taking a toxic slimming aid she bought online seemed "defeated" and "fragile" in the weeks before her death, a court heard.
Eloise Parry, 21, from Shrewsbury, died in April 2015 after taking eight diet pills containing dinitrophenol (DNP).
Albert Huynh, 33, Bernard Rebelo, 30, and Mary Roberts, 32, all deny Ms Parry's manslaughter.
A nutritionist who met Miss Parry said she had told her she was using the pills for weight loss.
The court heard how the Glyndwr University student allegedly made multiple purchases of DNP from the defendants' website in 2015.
In the weeks before her death she was admitted to hospital numerous times suffering from the effects of the chemical, the jury was told.
Nutritionist Sally Cowman said she met Miss Parry, who was seeking guidance for depression and an eating disorder, between October 2014 and April 2015.
Miss Parry, who had a history of self-harm, weighed 10 stone 3lbs but wanted to get down to nine stone 7lbs, Ms Cowman said.
'Devastating consequences'
Recalling an April meeting, she told Inner London Crown Court: "She just seemed defeated.
"She looked fragile. She still thought she was overweight."
Ms Cowman said Miss Parry first mentioned DNP to her in a telephone call and said she was using it for weight loss.
She told the court: "She told me that she knew it could have devastating consequences."
Mr Huynh of Northolt in north west London, Mr Reblo and Ms Roberts, both from Gosport in Hampshire, also deny supplying an "unsafe" food supplement.
Roberts denies a further charge of money laundering by allegedly transferring £20,000 for and on behalf of Mr Rebelo.
The trial continues.