Lucy Lowe: Telford victim's daughter 'wants answers'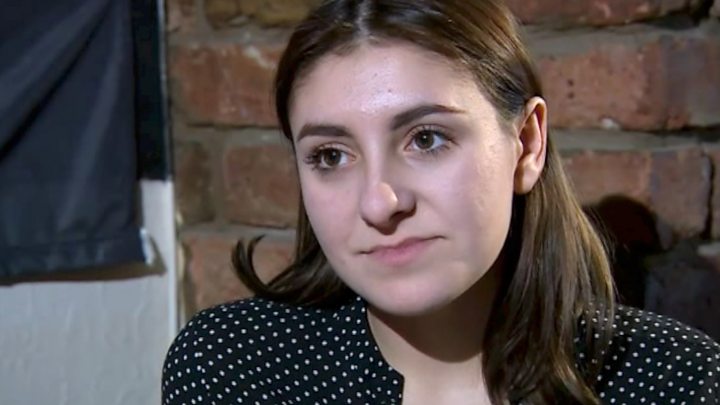 A woman whose mother gave birth to her at 14 says she wants an inquiry into why police did not charge her killer father with child sex crimes.
Tasnim Lowe says her father has shown no remorse for murdering Lucy Lowe in a house fire in Telford - the town mired in fresh child sex abuse claims.
Lucy was 16 and pregnant a second time by Azhar Ali Mehmood, 26, when she died in the blaze in 2000.
West Mercia Police said it could not comment on specific cases.
Lucy was legally incapable of consent when she was targeted and groomed by Mehmood at 12 years old.
The taxi driver was jailed for life in 2001 for murdering Lucy, and her sister and mother, by pouring petrol inside the house and setting it alight. He was not prosecuted for sex crimes.
Ms Lowe, 18, told the BBC: "I would like to see that my dad shows remorse and that we can set up an investigation into why he was never charged with sex crimes."
She continued: "He's my dad and it doesn't excuse what he did. He doesn't show any understanding but it's not something that I can say I really like him or really hate him. It's hard to explain."
Ms Lowe said the authorities and her mother's school should have "taken charge" to stop the teenager being groomed by Mehmood.
"They should have been like, 'This is wrong. This is illegal, we are going to do something about it'," she added.
'Nobody asked me any questions'
Telford abuse team cases 'near doubled'
White working class girls 'traded for sex'
Telford has been in the spotlight since the Sunday Mirror published a report about "groups of mainly Asian men" targeting vulnerable white teenagers in the town since the 1980s.
Operation Chalice, launched by West Mercia Police, led to the jailing in 2012 of a group of men officers believe may have targeted more than 100 girls.
Lucy's father George Lowe, 73, said he believes the authorities did "nothing" to protect his daughter, who was described at Mehmood's trial as being in a "relationship" with her killer, despite her being underage.
He said: "The social services did nothing, schools did nothing and police did nothing, in a way.
"I had a word with her, but you know, you couldn't talk to her.
"She wasn't going to school for a start. They should have done something then. I can't understand it."
Telford and Wrekin Council said it could not discuss individual cases but added in a statement: "We accept and regret that some historic practices were not effective 10 - 20 years ago.
"But so were services right across the country because awareness of child sexual exploitation (CSE) was then very different from now."
West Mercia Police previously said it is currently working with approximately 46 young people who were CSE victims or considered "at risk".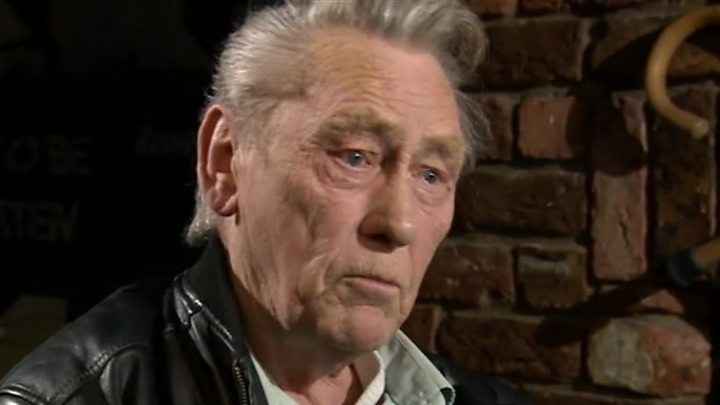 Assistant Chief Constable Martin Evans said: "We cannot provide any details which relate to specific individuals or investigations which may or may not be ongoing.
"We have been speaking with the family and will continue to do so we can fully understand their concerns."