Shrewsbury restaurant fined after fat blocks a sewer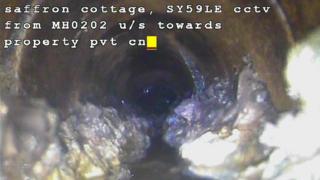 A restaurant must pay over £9,000 after admitting blocking sewers with oil and grease.
Saffron Cottage in Ford, Shrewsbury put fat down the drain where it caused a blockage in the sewers.
Despite numerous inspections, owners SCE Catering Limited failed to take action and were handed a fine at Telford Magistrates' Court.
It is just the third time a case like this has been brought in the UK, Severn Trent Water said.
Seven Trent started an investigation after the sewer overflowed and polluted a nearby watercourse.
The source of the fat was found to be the nearby Indian restaurant Saffron Cottage.
Severn Trent said it was visited on several occasions and sent various letters, asking for grease traps to be installed, but failed to comply.
The company admitted the offence under the Water Industry Act when it appeared at the court on 10 January and was ordered to pay a £3,700 fine, £120 victim surcharge and £5,446 costs.
Chris Giles, Head of Network Operations, said it wanted to make sure other companies thought about how they dispose of cooking fats.
"We clear around 50,000 blockages a year and fat contributes to the majority of those, as it binds together all the other things that end up in the sewer rather than the bin and creates huge lumps which block the sewers," he said.
"This is totally avoidable and in this case, simply installing a small grease trap could have prevented the situation."