Two arrests after Shropshire Aldi pensioner purse theft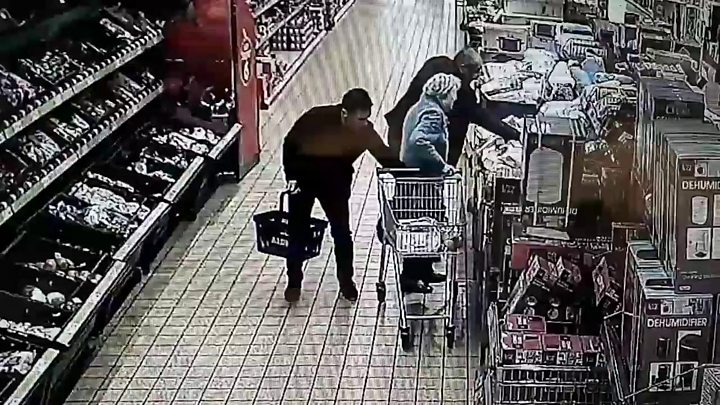 Two men have been arrested on suspicion of theft after an 87-year-old woman's purse was stolen in a supermarket.
A man in his 30s and one in his 40s are being questioned after the shopper was targeted in Aldi, Oswestry, Shropshire on 24 October.
CCTV captured a man distracting the woman while another reached into her bag for her purse.
After the theft was made public, well-wishers raised £4,720 for the victim of the distraction theft.
Midlands Live: 'Sex' woods reopen; pub bombings families 'desperate'