Bells restoration at 12th Century Myndtown Church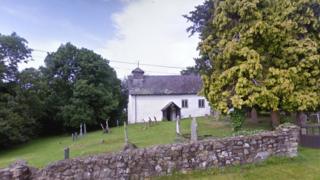 Restoration experts are set to remove bells for a 12th Century church as part of a £220,000 restoration project.
The two bells will be taken down from Myndtown Church, in Shropshire, for examination and conservation work before being returned.
Project leader John Burt said one bell dated from around 1150 and was a "remarkable survivor".
The Heritage Lottery Fund grant will also be used to attract visitors to the church which has 19 registered members.
Mr Burt said the bells would be taken down from the bellcote later and loaded for transportation which would mean "the bells will be fully visible for the first time in possibly hundreds of years."
The second bell is believed to date from the 15th Century, he added.
Other work at the church, which has been classed as "at risk", includes repairs to stonework and the re-rendering of the interior and exterior walls.