Drunk daughter behind 'girls forced into car' alert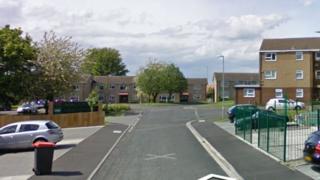 A report that two teenage girls were seen being forced into a car turned out to be parents picking up a drunk daughter.
West Mercia Police launched an urgent appeal after a member of the public reported the incident in Wellington, Shropshire, on Sunday.
The parent of one girl contacted officers to say she and her husband were in the car.
The force said the initial report from Glebe Street was made "in good faith".
It said there had been "a very concerning set of circumstances" and officers were "very keen to ensure the safety of the two girls".
Det Sgt Craig Smith thanked the caller for their concern.
He added: "We have been out to speak to the parents and both the girls and we are satisfied with their accounts and that they were not hurt or in danger in any way."