Plan for takeover of Richmond House surgery fails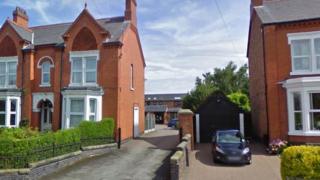 Nearly 4,000 patients may have to find a new GP after health bosses failed to find anyone to take over the running of a doctors' surgery.
Richmond House surgery in Whitchurch is due to close next month.
Shropshire Clinical Commissioning Group (CCG) had hoped to find a "caretaker GP service" for patients but said the plan fell through.
It has now written to ten GP practices in the area to ask how many patients they could accept.
'Distressing news'
David Evans, from Shropshire CCG, said: "Unfortunately they [the company that would have provided GP services] have decided at this stage for reasons they haven't disclosed that they wish to pull out of the bidding process."
He added: "We are now looking at all possible alternatives."
Richmond House Surgery is based in Station Road, in a private building not owned by the NHS.
It has 3,800 patients registered but is closing because the lease is ending.
The CCG has identified space at Whitchurch Community Hospital but would still need someone to run it.
Mr Evans said patients registered with Richmond House may now need to be registered with other GP practices around the Whitchurch area.
"We realise that this will be distressing news for Richmond House patients," he said.
"We ask that patients remain with Richmond House and at this present time as we plan to secure an alternative GP provision when Richmond House closes on 31 October."