New baby ashes regulations introduced after Shropshire scandal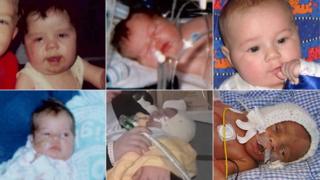 New regulations governing cremations in England and Wales will come into effect next month, ministers have said.
Concerns about the operation of more than 30 crematoria led to a government review and subsequent changes to infant cremation regulations and practice.
It comes after the BBC found at least 60 families did not get their child's ashes at Emstrey Crematorium in Shropshire from 1996 to 2012.
The changes will "provide clarity for bereaved parents", the government said.
More on this and other stories from Shropshire
The Shropshire scandal led to families across the country questioning what happened to their children's remains.
BBC Radio Shropshire reporter Nick Southall, who lost his sister but was not given her ashes, conducted a two-year investigation by submitting Freedom of Information requests to councils to find out what their policies were.
Industry experts have said crematoria have not all known the difference between ashes and human remains.
Dr Phillip Lee, secretary of state for victims, youth and family justice, said the regulations introduce a statutory definition of ashes.
"They also remove the current requirement that cremation authorities must keep original paper records for two years, even though they have also made electronic copies of those records," he said.
The move follows similar legislation introduced in Scotland.
A National Cremation Working Group, made up of representatives from the cremation and funeral industries, voluntary organisations and medical professionals, has also been established.
"The group's first priority will be amending statutory application forms regarding options for disposal of ashes, and bringing the cremation of foetuses of less than 24 weeks' gestation into the remit of the cremation regulations," he added.
The regulations come into effect on 1 October.