Telford and Wrekin Council to challenge Wellington homes plan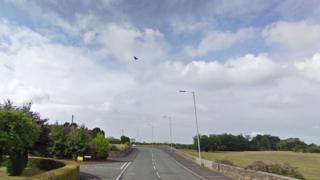 Council bosses say they will challenge the government's decision to allow hundreds of homes to be built on a field at the edge of a Shropshire town.
Telford and Wrekin Council will take a planning inspector's ruling on Haygate Road, Wellington to the High Court.
The authority rejected the plan by Gladman Developments Ltd for 330 homes - but 290 homes were granted outline planning permission on appeal.
Planning inspector David Wildsmith said the build had "significant" benefits.
It would boost the town in a social and economic sense, he said.
The council said it already had a plan to build 15,500 new homes by 2031 in places that protected communities and managed Wellington's growth.
A spokesman said the authority believed Mr Wildsmith's decision was wrong and could "potentially damage important areas of countryside".
"If we do not fight this case there is an increased risk of inappropriate large scale encroachment into open countryside," he said.