Blind man accused of dog fouling complains of discrimination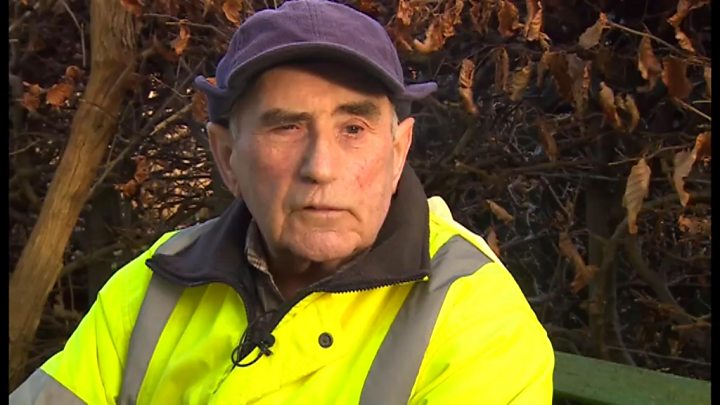 A blind man has been told he must pick up his dog's mess or should take a person with him to collect the poo.
Hodnet Parish Council, in north Shropshire, suggested a friend accompanied Brian Wood when he walked Sophie, who is not a guide dog.
Mr Wood said the request undermined his independence.
Blind people are not required to clear up a guide dog's mess, but the parish council said a bylaw meant Mr Wood was not exempt.
'Very independent person'
Mr Wood said he was "very upset" by the letter and felt he had been "singled out".
"I'm a very independent person, and I like to walk my dog alone," he said.
"There are many others doing it and I'm the one who's been targeted."
Parish council chairman Derek Hodge said complaints had come from "the community around" Mr Wood, particularly over dog fouling problems on a recreation ground popular with children.
"We have every sympathy for Mr Wood and his visual problems and we know how much his pet dog means to him," he said.