Driver 'reverses into police car twice' near Stoulton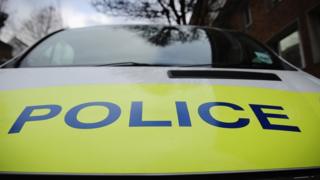 A driver deliberately reversed into a police car twice after being pulled over in Worcester, officers said.
One officer was taken to hospital as precaution and the patrol car, a BMW X5, had major damage.
A green Mitsubishi Pajaro hit the police car near Stoulton on the B4084 from Pershore to Worcester.
The car may have had cloned plates, said police who are appealing for witnesses or anyone who sees a Mitsubishi which may be damaged.
The collision happened at about 03:35 GMT on Wednesday and the driver left in the direction of Worcester.