Views sought over new Shrewsbury pool plans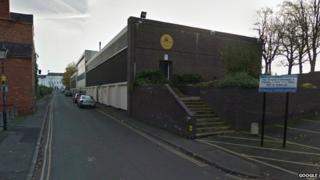 People are being asked for their views about seven options for the future of a Shropshire swimming pool.
Two proposals are to refurbish or renovate the existing centre, which has four pools, next to the Quarry park in Shrewsbury, costing £2.3m or £12.8m.
Alternatively two new pools instead of four would be created at the centre, costing nearly £11m, or at one of four other sites.
These other options would cost between £9m and £10.9m.
Source of funding
The four-month public consultation started on Thursday and Shropshire Council said it did not have a preferred option.
A new centre at Clayton Way near Oxon Business Park would cost £10.6m, at Ellesmere Road £10.9m, added to Shrewsbury Sports Village on Sundorne Road £9m and incorporated into the Shrewsbury College campus on London Road between £10.6m and £10.9m.
Council deputy leader Steve Charmley said the source of funding depended on which option was selected.
He said if the college option was chosen, the authority would be looking for some money from it and if the sports village proposal was selected, the council would be looking at Shropshire Community Leisure Trust for some income.
Mr Charmley said he did not have a value for the existing site,next to the Quarry park, which dates from 1864.
He said: "We potentially could (get revenue from any sale) and that could be reinvested.
"But this consultation is all about what the people of Shropshire and the people of Shrewsbury want, where they want the pool and what pool they want."