Walk-in centre to open at Royal Shrewsbury Hospital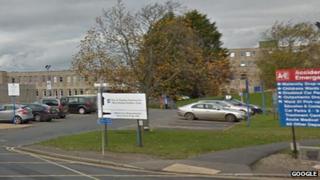 A walk-in centre is due to open at the Royal Shrewsbury Hospital.
Shropshire's NHS Walk-in Centre will move from its current home on Monkmoor Road and open alongside the hospital's accident and emergency department.
Patients will be seen by the most appropriate health professional the first time, Shropshire Clinical Commissioning Group said.
The team from the current centre will run the new one, which is due to open on 15 December.
Dr Caron Morton, accountable officer for the clinical commissioning group, said: "The fact we have been able to relocate the service in time to deal with the annual spike in demand caused by the onset of winter is a huge bonus."