RAF Cosford to get new reserve squadron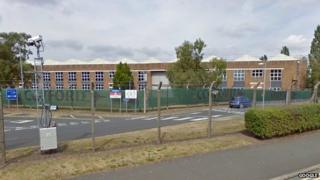 A new squadron is to be created at RAF Cosford, in Shropshire.
Named 605 Squadron, it will be an auxiliary unit featuring up to 120 part-time and 14 full-time volunteer reserve posts.
The squadron, confirmed by Defence Minister Julian Brazier, is expected to provide general support to other RAF units across the area.
Mark Pritchard, Conservative MP for The Wrekin, described it as "excellent news for the RAF and for Shropshire".
He said the squadron was due to start recruiting over the next year, but could take up to four years before becoming fully operational.
Five years ago the base was scheduled to face a series of cuts.
However, Mr Pritchard said the site had seen significant investment in recent years and the latest news showed RAF Cosford was "growing, thriving and prospering".
The airbase is currently home to a number of units, including the Defence School of Aeronautical Engineering and the Defence School of Photography.