Failures in care of HMP Stoke Heath inmate found hanged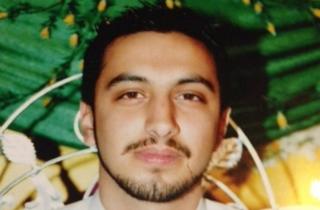 A prison's mental health team failed to properly monitor a "seriously ill" inmate who went on to kill himself, an inquest has found.
Mohammed Naveed Zaber, from Birmingham, was found hanged at HMP Stoke Heath in Shropshire on 25 March 2013.
Solicitors for his family said the 26 year old had earlier smashed a TV and used the glass to harm himself.
A jury ruled the prison's mental health team failed to monitor him properly after reducing his medication.
'Escalating behaviour'
In a narrative verdict the jury found the Inreach team, which looks after vulnerable inmates at the prison near Market Drayton, failed to access Zaber's full medical records.
The team "failed to take a cautious approach when reducing medication", the jury found.
They also identified a "failure to respond appropriately when the deceased started to deteriorate".
Lawyers for Zaber's family said he harmed himself with shards from the broken TV and drank washing-up liquid in the run-up to his death.
They further alleged Zaber, previously diagnosed with schizoaffective disorder, sought medical help but did not receive it.
"Despite his escalating behaviour he was not seen by a psychiatrist during the period immediately prior to his death," they said.
The jury said it was "unable to determine his state of mind" when he "took his own life using a ligature".
Earlier this week chief prisons inspector Nick Hardwick said there had been a 69% rise in self-inflicted inmate deaths.
The Ministry of Justice claimed there was no evidence linking the rise in such deaths to government policy.