Shrewsbury Cathedral Catholic Primary School in special measures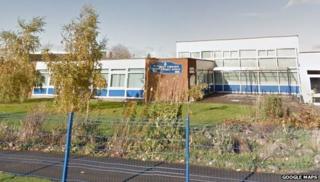 A Shropshire primary school has been branded "inadequate" by Ofsted and placed in special measures.
Shrewsbury Cathedral Catholic Primary School was given the lowest rating on the watchdog's four point scale after inspections over two days in July.
The report criticised pupils' behaviour and said the head teacher Jacqueline Watkins "does not have an accurate view of the quality of teaching".
However, it did praise school safety and the progress of year six pupils.
'Governance is inadequate'
Inspectors will now visit the New Park Road school on a regular basis to make sure it is making improvements.
"The governance of the school is inadequate because the governing body does not carefully check on the standards of education and does not hold the head teacher to account," the report said.
Shropshire Council said school leaders were liaising with education advisers and the Diocese to turn the school around.
Mrs Watkins said: "We are already working on the issues raised by the inspector.
"An action plan is in place to take the school forward, focused on the key priorities.
"Staff and governors are fully committed to securing further improvements and we are already making progress."