Guildhall freed up for University Centre Shrewsbury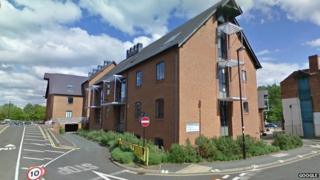 Plans to free up Shrewsbury's Guildhall so it can be used as the main teaching site for a new university have been approved.
Shropshire Council staff based at the building in Frankwell are being moved elsewhere.
It will be available for residency from January, a report said.
Meanwhile, the former reference library at Castle Gates has been cleared for use as University Centre Shrewsbury's main library.
The first courses are expected to start at the education centre in September next year.