Hollinswood Local Centre: £2.5m regeneration planned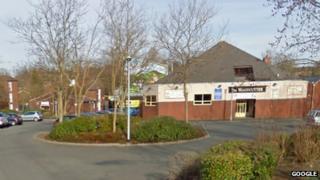 A £2.5m regeneration is planned for a part of Telford described by the council as "unattractive, outdated, unsafe and subject to vandalism".
Telford and Wrekin Council is proposing to demolish and replace existing shops and residential units in the Hollinswood Local Centre.
Demolition of the Woodcutter pub, closed since August, will start next month.
The local community centre will also be refurbished.
Hollinswood Local Centre was built in the 1970s and contains a supermarket, three retail units, a community centre, a pub and a doctor's surgery.
The regeneration proposals will be debated by the council's cabinet when it meets on 18 September.