Telford college opens £2.6m automotive training centre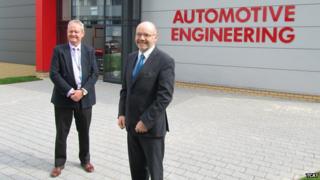 A £2.6m "state-of-the-art" engineering training centre has opened at a Shropshire college.
The new building, at Telford College of Arts and Technology, can house more than 100 students.
Jim Hillman, head of science and technology, said trainee mechanics and engineers would work in three specialist workshops.
He said some equipment from the new centre had been imported from New Zealand.
College principal Chris Scott said it was liaising with motor industry contacts to keep training up to date.