Telford and Wrekin Council in home-building plan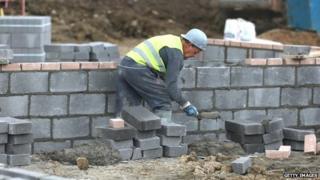 Telford and Wrekin Council is planning to set up its own company to build homes in the area.
The local authority said more than 400 houses, apartments and commercial properties could be built on council-owned brownfield sites across Telford.
It hopes to rent these out to private tenants at market rates to earn money for the council and offset government cuts.
The proposals are due to go before the cabinet group on 24 July.
Councillors will be asked to approve investment in land worth £6.77m as well as a loan of £45.7m to set up the firm and start construction.
'Major programme'
The commercial properties are expected to need a further investment of £6.1m. The authority said all loans would be repaid at a commercial rate of interest.
Bill McClements, councillor in charge of finance and enterprise, said it would "deliver quality private rental and affordable rental homes" and help meet housing needs in the borough.
"It is a major programme that will deliver jobs in retail and construction and generate income to boost the borough's economy," he said.
The Labour-run authority currently owns or manages some 600 properties.
A number of possible sites for development have already been identified, including at Southwater, Madeley Court, Malinslee and the former Woodlands Primary School in Woodside.