Ironbridge Gorge museums secure more than £2m funding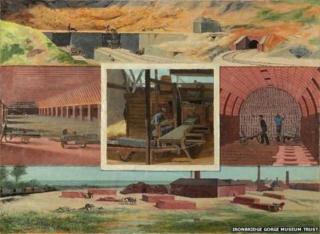 Shropshire's Ironbridge Gorge Museum Trust has secured £2.2m in Arts Council funding, to be paid over three years.
Considered by many to be the birthplace of the industrial revolution, in 1986 Ironbridge Gorge was made a Unesco World Heritage Site.
The bridge which gave its name to the site was the first structure in the world to be made from cast iron.
The trust runs 10 museums within the site, housing family archives, books, paintings and geological specimens.
The grant - to be paid in instalments of £736,000 - will be spent on maintaining and improving the collections, said the trust's chief executive, Anna Brennand.
The 10 Ironbridge Gorge museums attract more than 545,000 visitors and generate around £20m every year to the economy of Shropshire, the trust said.