MP calls for Heart of England Fine Foods to be saved by government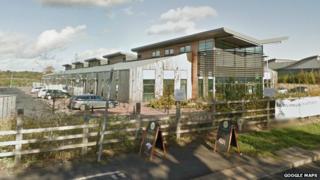 A Shropshire MP has called on the government to save a West Midlands food promotions company which has gone into voluntary liquidation.
Heart of England Fine Foods (HEFF) said it had created 2,000 jobs since it was set up with government money to support small businesses in 1998.
It said its decision followed the loss of a contract with Shropshire Council.
Conservative MP for Shrewsbury, Daniel Kawczynski, has asked the government to provide more financial support.
HEFF said it had taken steps to go into voluntary liquidation after it lost the council contract to manage the county's Food Enterprise Centre, three years early.
The council said it had scrapped the deal after an independent consultant's report had found "room for improvement".
'Ensuring survival'
HEFF said its current situation was also due to funding from UK Trade & Investment "not materialising" to support its international work, despite the money being allocated in January.
Mr Kawczynski said he had written to Business Secretary Vince Cable to try to save the company.
He said: "HEFF provides a significant boost to the industry in the West Midlands.... we should be doing everything we can to ensure its survival, safeguarding the health of many small and medium enterprises and perhaps hundreds of jobs."
Mr Kawczynski said he hoped to have a response from Mr Cable before the HEFF shareholders meeting on 9 July.
A spokesman for the Department for Business, Innovation and Skills said it was currently investigating concerns about the future of HEFF.
He said: "As soon as this investigation has concluded we will be sharing the findings with the relevant parties.
"Discussions were held between Heart of England Fine Foods (HEFF) and a UKTI delivery partner earlier this year, however the parties were unable to agree upon a common program and no funding agreement was reached."