Royal Shrewsbury Hospital nurse earns award for cancer victim help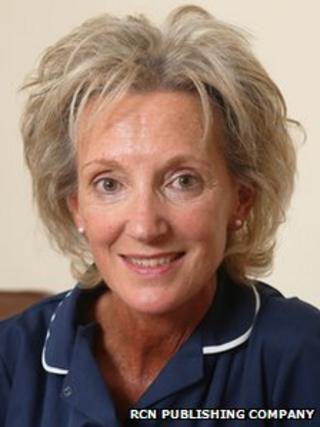 A nurse who ensured a husband with terminal cancer could spend time at home with family in his final days has won a national award.
Sue Lovett, from the Royal Shrewsbury Hospital in Shropshire, was honoured in the Nursing Standard Nurse of the Year 2014 awards.
She won the Patient's Choice Award in a public vote after being shortlisted from nearly 100 nominations.
The Royal College of Nursing (RCN) said the honour was "richly deserved".
The sister in the oncology ward went the "extra mile" to ensure the man could spend time at home with his wife and family, it added.
She was nominated by the man's wife, Amanda Jacob.
Director of the RCN in the West Midlands, Paul Vaughan, said: "Compassion is one of the pillars of good nursing... She is a credit to our profession."