Man charged over stolen Wellington Cemetery plaques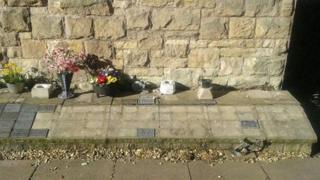 A man has been charged with handling stolen goods after about 100 commemorative plaques were stolen from a remembrance garden in Shropshire.
The bronze plaques were taken from Wellington Cemetery in March.
They had been in place since the 1970s and 1980s and bore personalised messages from bereaved relatives to their loved ones.
Kenneth William Hogg, 38, from Leegomery, Shropshire, is due to appear before magistrates on 19 May.