Sweeney Mountain skull carbon dating 'inconclusive'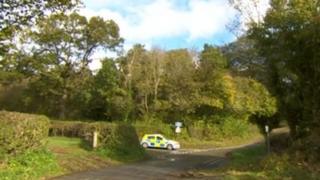 Carbon dating on a human skull found in woodland in Shropshire has failed to establish its age.
The skull, thought to be of a man, was found by an organised shooting party at Sweeney Mountain, near Oswestry, in November.
It may have been brought to the area from elsewhere, as no other bones have been found, West Mercia Police said.
The carbon dating "proved inconclusive" and further tests would now be carried out, a police spokesman said.