Fake patient questionnaire Dr Imran Janjua suspended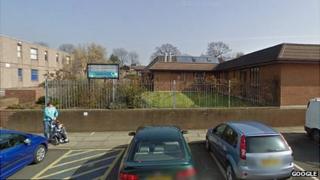 A doctor who filled in his own patient satisfaction questionnaires has been suspended for three months.
Dr Imran Janjua was training as a GP at Stirchley Medical Practice, Telford in May last year when he completed 40 of the assessment forms himself.
Finding him guilty of serious misconduct, a Medical Practitioners Tribunal Service panel ruled his fitness to practise had been impaired.
Dr Janjua told the hearing he had made a "stupid mistake".
The panel heard he was questioned after staff at the Sandino Road practice noticed a number of questionnaires appeared to have been completed by the same person.
'Deplorable'
When asked about it, he told supervising GPs he had completed questionnaires and handed them to patients in envelopes addressed to himself.
The panel said Dr Janjua had "fallen significantly below the standards expected of a doctor".
Panel chair Dr Bernard Herdan told Dr Janjua that "the public would regard your conduct as deplorable".
The panel added that appearing before a disciplinary hearing had taught the doctor "a salutary lesson" and it would be "disproportionate" to strike him off the medical register.
Dr Janjua told the hearing it had been "a silly and stupid moment" brought on by high levels of stress.