Ironbridge Gorge stabilisation work to start in January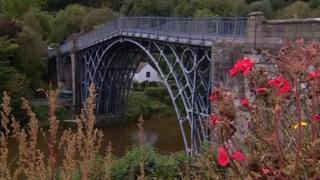 Further stabilisation work to stop landslides in the Ironbridge Gorge will start in January, after the project was given a £12m government grant.
Telford and Wrekin council are planning to underpin seven acres of land at Salthouse Road and Jackfield.
It said 600 metres of roads and footpaths would be realigned, with a new road and car park being built.
The council said it would match the government funding to pay for the scheme. Work will finish by March 2016.