Restoration starts at Wrekin mine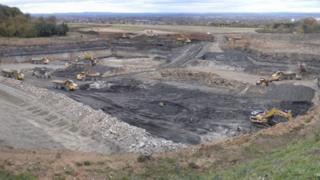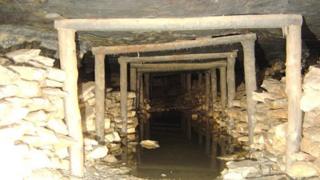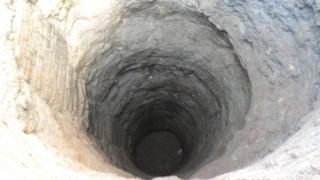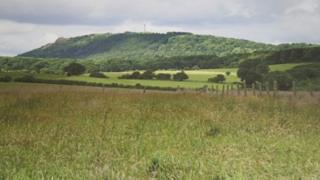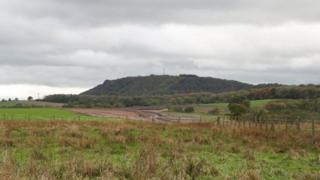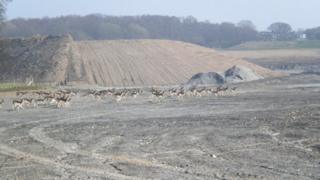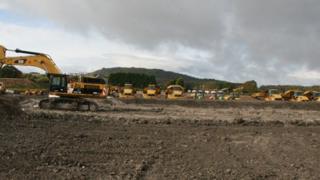 Work has started on restoring countryside around an open cast coal mine in Shropshire.
UK Coal's site on Huntington Lane, near The Wrekin hill closed in June, six months ahead of schedule and less than three years after mining started.
But plans to restore it before the end of the year have been hampered by the weather.
Local campaigners said the disruption had been far less than expected.
"I remember the day the decision came through I just sobbed uncontrollably. I just couldn't believe it was actually going ahead," local resident Carole France said.
"I was so upset I couldn't believe they were going to destroy such a beautiful area.
"I've always said I would never admit this, but it actually wasn't as bad as we thought it was going to be."
Mining started at Huntington Lane in November 2010, with early operations hampered by a protest camp.
Since then UK Coal has dug up to a depth of 26m, although rocks extracted to reach the coal seam have now been replaced.
Historical mines
In much of the 80 hectare (200 acre) site, separated by a protected woodland, soils have been returned and in a few, pastureland has been planted.
"The whole site is within a metre [deep] of the finished article," site manager Derek Harrison said.
"We're so close to finishing, but it's weather dependent."
UK Coal has until June 2014 to restore the excavated land before another of its teams moves in to lay hedgerows, plant trees, as well as complete footpaths and bridleways.
The operations finished earlier than expected, with UK Coal recovering only 836,000 tonnes of coal, rather than the predicted 900,000 tonnes.
Mr Harrison said the shortfall was partly due to the number of deep mines in the area, some dating back to the 1850s and none of which were recorded.
"It's a bit disappointing. But I think we can be confident we have got what there is to recover. It's still a lot of coal from a relatively small site," he said.
"I'm sure they [local people] will be keen to see the back of us and return the site to its former use."