Telford M54 motorway bridge reopens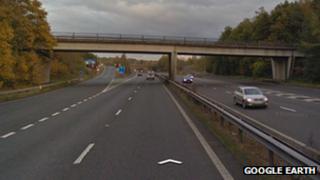 Dawley Road in Shropshire has reopened following Highways Agency work on the bridge over the M54.
Refurbishment of the bridge started in July as part of a 10-month stint of work to repair various bridges.
The bridge at Ketley Dingle Interchange at junction six of the M54 has now been closed for further repair work.
The east bridge will also be closed for a short period of time but the date for this closure has yet to be set, said the Highways Agency.
Long delays are expected at rush hour between Dawley and Ketley during the current work.