Donnington Wood school closed by outbreak of norovirus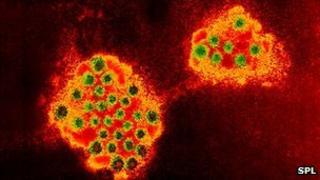 A school in Telford has closed for two days after an outbreak of norovirus.
Telford and Wrekin Council said Donnington Wood C of E Junior School would remain closed until Thursday.
The school has about 150 pupils and more than 10 of them have shown symptoms of sickness and diarrhoea.
Public Health England said it had spoken to the school and advised it to thoroughly clean all points of contact, such as handles and light switches.
Prof Harsh Duggal, from the organisation, said it had also advised deep cleaning the entire school once the outbreak was over.