Shropshire-London direct rail link 'in by May 2014'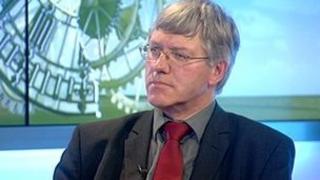 A direct rail link from London to Shrewsbury could be introduced within seven months, according to a leading rail insider.
Tony Miles from Modern Railways magazine told BBC's Sunday Politics the service could be up and running by May.
The previous service stopped almost three years ago, leaving Shropshire as the only county in England without a straight through train to the capital.
Shropshire's MPs have been campaigning to get a link re-instated.
'Thinning out'
"There is increasing optimism I'm sensing," said Mr Miles.
"From December, Virgin will be slightly thinning out some of its other services between Birmingham and Wolverhampton and that should create some positive benefits in terms of capacity and performance which they are hoping they can trade off against bringing in these new services."
Mr Miles said whether a London/Shrewsbury link would remain after 2016, when the timetables are being rewritten, would depend on how many people used it.
Services to London ended almost three years ago after the Wrexham Shropshire Railway Company suffered losses of almost £3m in their final year of operation alone.
Conservative MP for Shrewsbury and Atcham, Daniel Kawczynski, and Labour MP for Telford, David Wright, are among those who have signed a petition calling for the line to be reintroduced.