Shropshire charity launches for deaf people in Africa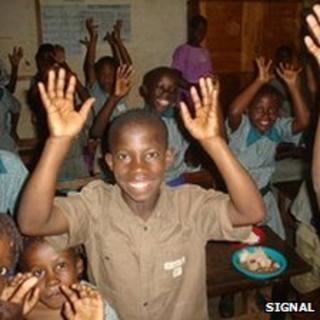 A charity is to be launched for deaf people in the UK and in Sub-Saharan Africa.
Signal is being created by the joining together of Shropshire's Woodford Foundation and the Shropshire Deafness Association.
It intends to empower deaf and hard of hearing people in Malawi, Tanzania, Uganda and Zambia.
Karen Goodman-Jones, international programmes manager, said sometimes deafness is associated with witchcraft.
"In some parts of Africa, deaf people may be believed to be cursed and so kept hidden," she said.
"Often people with hearing loss can be invisible and their needs neglected.
"After all, we celebrated the Olympics, embraced the Paralympics, but what about this year's Deaflympics?"