Battle of Britain event at Royal Air Force Museum Cosford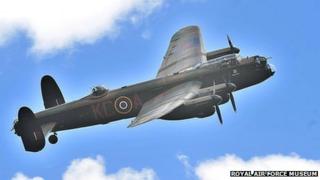 More than 2,000 people are expected at a museum event in Shropshire commemorating the Battle of Britain.
Military vehicles from the 1940s were being displayed and engines demonstrated at the Royal Air Force Museum Cosford on Saturday and Sunday.
A flypast from the Battle of Britain Memorial Flight Lancaster was planned on Saturday, with a Spitfire flypast scheduled for Sunday.
People were shown how an RAF Ops Room operated in the Battle of Britain era.
On 18 June 1940 Churchill announced "The Battle of France is over. The Battle of Britain is about to begin" and in mid July the battle started.
On 17 September Hitler postponed plans to invade Britain.