A5 lorry crash causes power cut in hundreds of homes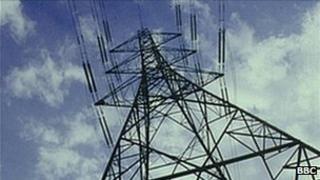 Almost 800 homes in Shrewsbury were plunged into darkness when a lorry crashed into an 11,000-volt electricity pylon.
The lorry was on the A5 between Preston roundabout and Wellington at 17:00 BST on Monday when it hit a pylon, causing a cable to fall.
The cable also landed across railway tracks, causing delays to trains.
Some homes were left without power for up to six hours. No-one was injured in the crash.
The eastbound A5 remained closed overnight as electricity providers Western Power Distribution worked with Network Rail and the Highways Agency.
A total of 777 homes were hit by the power cuts.
The eastbound A5 was re-opened on Tuesday morning, and rail services were returned to normal.
Power has now been restored to all homes.