Shrewsbury hero statues chosen by a public vote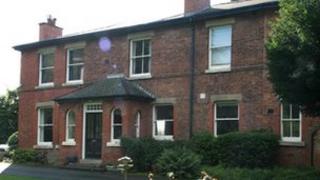 The public are being asked help to chose three Shropshire heroes to be turned into life-sized statues.
People can vote from a shortlist including war poet Wilfred Owen, engineer Thomas Telford, and Sabrina, the pagan goddess of the River Severn.
The three two-dimensional figures, cut out of steel, will be put up behind a new portrait bench in Shrewsbury.
The bench will be installed in Smithfield Road as part of Shrewsbury's Connect2 project.
A third character will be chosen by a separate vote in primary schools.
Public art
The Connect2 project is managed by the transport group Sustrans with funding from the Big Lottery.
It will complete a riverside path along the River Severn by creating a direct route under the mainline railway at Castle Foregate.
Henry Harbord, area manager for Sustrans, said: "We aim to involve the community in all our projects, and I hope as many people as possible will take this opportunity to vote for the Shrewsbury characters."
Voting papers are also available in three libraries, in Shrewsbury, Bayston Hill and Harlescott.
Councillor Andrew Bannerman said: "This is a great chance to help select another piece of public art for the town and to celebrate three people who have an important place in Shrewsbury's history."
The three chosen heroes will be announced on 23 November.